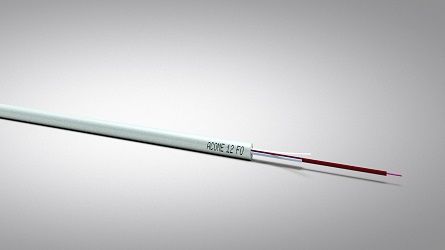 Clone of ACOPTIC - UND1636
LSOH compact building connection cable
Benefits
Compact Tube® technology for fast and easy installation
Its compactness and ivory coloured sheath offer a discreet design.
The LSOH-FR* sheath offers added safety to building occupants.
Its Euroclass ratings (Cca, s1, d2, a1) guarantee excellent fire performance and flame retardant properties.
Applications
ACOPTIC® brings together ACOME's optical cables solutions for Telecom networks.
UND1636 cables are designed to allow for the use of a single cable for passing between the exterior and interior of a building. It therefore offers resistance to outdoor conditions (UV stability, etc.) and indoor conditions (LSOH-FR*).
Generally used in ducts (blowing or pulling over hundreds of metres) from the last outdoor junction box to the cable box inside the building. 
It is also suited to façade-mounted distribution.
General characteristics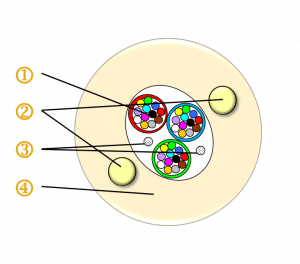 Micro-module: 1 to 12 optical fibres under thermoplastic sheathing, tearable without tool
Rigid strength members: 2 FRP strength members
Waterproofing: Dry waterproofing via water-swelling elements
Outer jacket: UV stabilised, ivory Low Smoke Zero Halogen (LSOH-FR) sheath
Norms and standards
General
IEC/EN 60793 et CEI/EN 60794-1.
EN 60332-1-2, EN 50399, EN 60754-2
Recommendations
Storage and installation
The cables are supplied with protective wrapping that must be maintained until the product has been fully used.
The rules for storage, transport, and cable laying are described in our ACOPTIC Guide.
Related products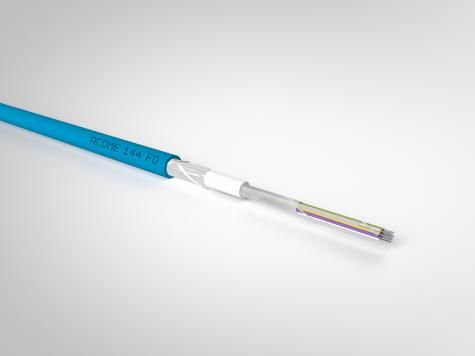 LSOH dielectric building connection cable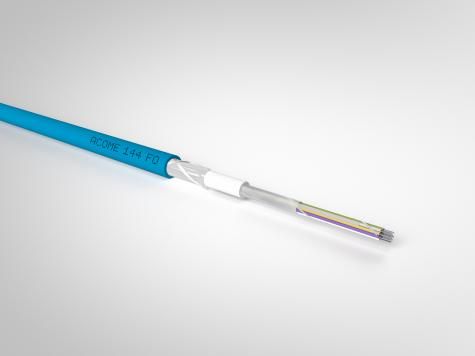 Reinforced and dielectric LSOH building connection cable