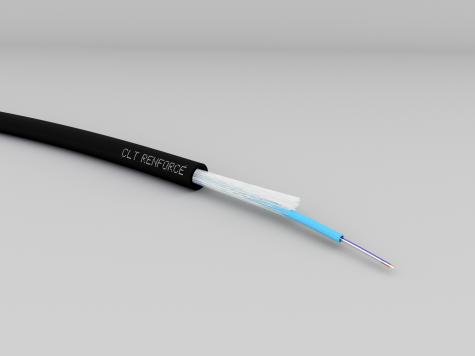 B1130A | ACOLAN OPTICAL - CLT REINFORCED PE
8xOS2 LOOSE OUTDOOR PE REINFORCED DIELECTRICAL - BLACK
Benefits
Flexible inner Tube
Cable with ripcord
Reinforced Protection against rodents
Optimal design to facilitate preparation and access to fibers
Applications
High-speed data transmission cables are designed for all applications (campus, backbone, horizontal cables)and available for all environments (Industrial, Residential and Office Buildings).
They can be use Outdoor.
General characteristics

ACOME Protection Index against rodents IPA:   ✭✭✭✩✩= Protection Renforcée 
Marking of outer jacket: ACOLAN CLT RFD PE - fiber count & type - product reference – DD/MM/YY hh:mm + metric
GENERAL
Characteristics

Value

Z1325A

4 to 12FO

Temperature range

Transport and storage

- 40°C at + 70°C

At the installation

-5°C at + 50°C

In service

-20°C at + 60°C

Maximum pulling force (N)

3000

Crush resistance (N/cm)

400

Minimum bending radius (mm)

10xD

Standard packaging

2100m drums

Nominal sheath thickness (mm)

1,2

Nominal diameter (mm)

8

Nominal weight (kg/km)

61
Wrapping: cables are supplied with a protective wrap which must be maintained until full use of the product.
COLOR CODE
| | | | | | | | | | | | |
| --- | --- | --- | --- | --- | --- | --- | --- | --- | --- | --- | --- |
| Bleu | Orange | Vert | Marron | Gris | Blanc | Rouge | Noir | Jaune | Violet | Rose | Turquoise |
Range
Cable Content
Multimode 50/125 OM2 ACMM50 
Multimode 50/125 OM3 ACMM50 
Multimode 50/125 OM4 ACMM50 
Monomode 9/125* OS2 ACSM2-D METRO 
4 fibers
B1104A
B1112A
B1120A
B1128A
6 fibers
B1105A
B1113A
B1121A
B1129A
8 fibers
B1106A
B1114A
B1122A
B1130A
12 fibers
B1107A
B1115A
B1123A
B1131A
 *9/125 : fibres UIT-T G.652.D
Norms and standards
GENERAL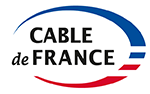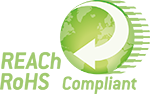 STANDARDS
Cable et fibers
: EN 60793 / EN 60794-1
Wiring systems
: EN 50173-1 / ISO 11801
Applications
: IEEE 802.3 10M to 10Gbit  / IEEE 802.5 Token ring  ANSI X3T9-5 (FDDI) ATM (155, 622, …)
Related products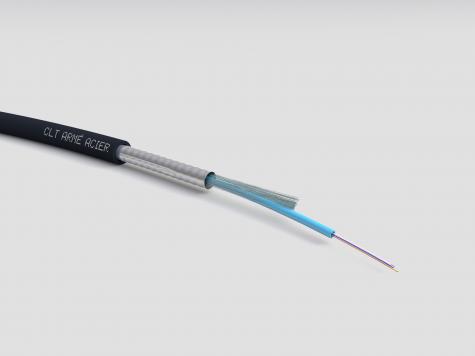 Reference B1180A
8xOS2 LOOSE OUTDOOR PE STAINLESS STEEL - BLACK