Applications
The rack organises the networks and centralises 19" active and optical components such as the HEMERA solution's iTOMs.
Managing optical cords is easy thanks to the lateral tray and the horizontal organisers (optional).
The use of iTOMs is recommended for connecting and patching fibers.
The ventilation openings on the saloon-style rear doors allow for improved natural convection.
The rack can accommodate up to 42 optical cables on its left side entering from below or above.
It also accepts BEC-type fastening elements.
Two large brush cable glands are located at the top of the rack.
All metal parts are pre-cabled for fast earthing.
At the bottom of the rack, there is a strip of 8 sockets to power the active equipment. A tray provides a rigid support for the installation of measuring devices, routers, etc.
The windows on the front doors are used to visualise the equipment and its activity without having to open the rack.
The whole assembly is secured with key locks.
The iTOM panels mounted at the top of the rack are optional. They are not included in the rack reference.
General characteristics
GENERAL
Name

Unit

Values

Height

U

42

Roof

 

2 brush grommet passages on the left side

and 2 pre-cut passages on the right side

Front doors

 

Built-in windows and key lock

Rear doors

 

Perforated and equipped with a key lock

Removable sides

 

Yes and equipped with key locks

Cable tie-down plate

pce

3 and up to 42 cables

Dimensions (HxDxW)

(mm)

2000 x 600 x 800

Operating temperature

°C

-25 / +70

Materials

 

Steel/glass-fiber filled polycarbonate and glass

Colour

 

RAL 7021 (black)
Range
| | |
| --- | --- |
| Name | Reference |
| HEMERA BAY 42U 2000x600x800 | IB1386 |
Related products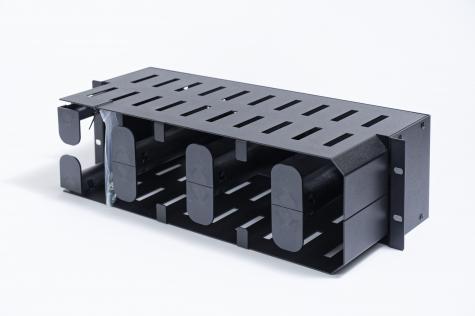 Reference IC5985
19" 3U horizontal resorber - For optical cross-connect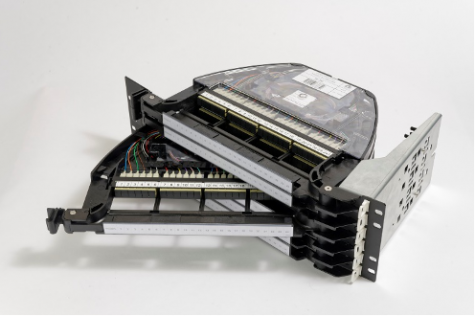 Reference IB1381
iTOM equipped with 96 SC/PC fittings and pigtails with OM3 fiber - 19" Swiveling Patch Panel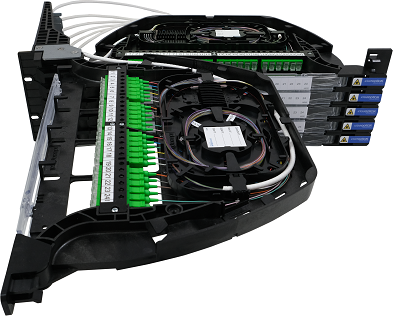 Reference IB1382 IB1408 IB1411 IB1412 IB1416 IB1415 IB1417 IC5989 IC5988 IC6031
Tiroir optique 19" pivotant 48, 96 et 144 fibres SC Simplex