20th anniversary for ACOME do Brasil
Thursday 13 December 2018
The Group's first industrial subsidiary celebrated its 20th anniversary.
On Friday, 30 November 2018, ACOME do Brasil's teams celebrated their 20th anniversary in the presence of local authorities and their primary customers, partners and suppliers.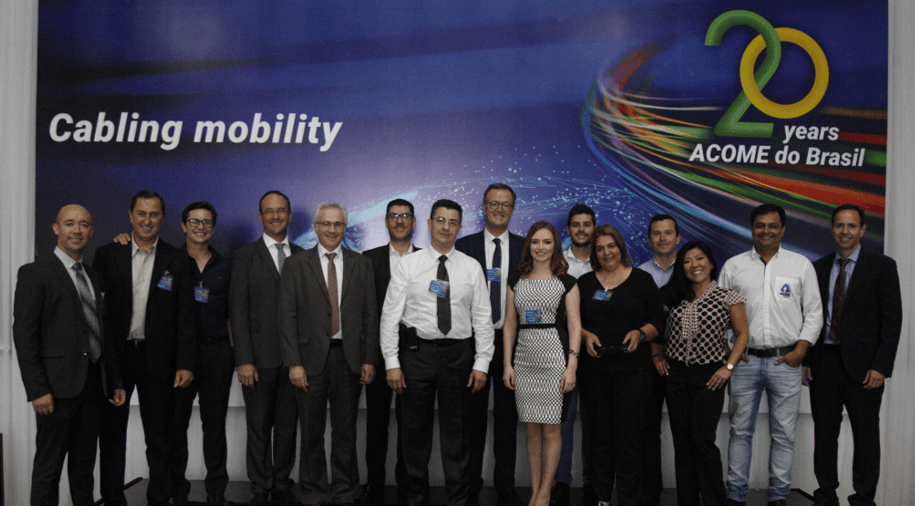 ACOME do Brasil was founded in 1998 in Irati, in the state of Paraná, Brazil, with the goal of supporting the international development of its long-time customers, in particular Renault.
20 years later, the Group's Brazilian subsidiary has nearly 100 employees, supplies automotive wires for the Brazilian and South American markets and has three logistics centres in Brazil (Irati and São Paulo) and Paraguay.
Over the years, ACOME do Brasil has adjusted its automotive wire production capacities in response to local demand. The subsidiary continues to diversify its product portfolio (power cables) to support the Brazilian market's return to growth, and meet the challenges of new cabling systems for electric and hybrid smart and autonomous vehicles.
Around one hundred people from among our customers, partners and suppliers were invited to celebrate the 20th anniversary of the Group's industrial site in Brazil and discover our technical know-how and expertise.