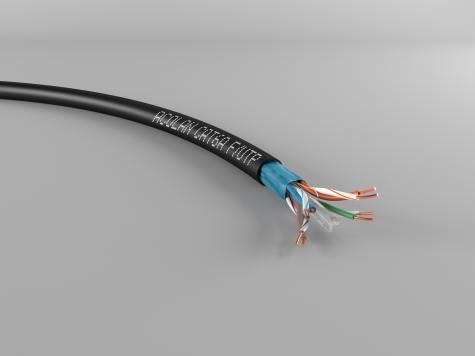 R7690A-T500 | ACOLAN® COPPER
F/UTP IN/OUT 550 MHz 4P LSOH-FR DRUM 500m - BLACK
Benefits
Indoor / Outdoor use
PoE ++ Ready
Compatible with direct attach plug RJ45
10 Gb/s
Ideal for connecting terminals (cameras, …)

 
Applications
10 Gigabit High speed data transmission cables are designed for backbone distribution local computer networks.
Protected by a black UV resistant LSOH-FR sheath for outdoor use.
 These cables allow the use of the protocol supported by the EA class for the 10 GBASE-T applications.
 They are characterized of up to 550 MHz.
They are compatibles with PoE & PoE+, UPoE & 4PPoE (PoE++) applications.
See our White Paper on installation conditions on www.acome.com also available on demand.
General characteristics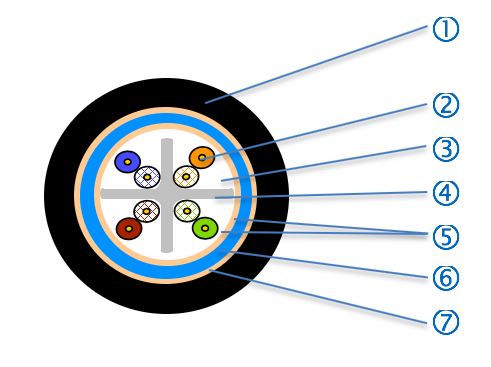 Conductor

Solid annealed red copper wire, AWG 24

Foam skin Pe insulation  Æ <1.10 mm

 

Cable element

Cable assembly in Twisted Pairs

Separator

Cross separator

Cable

4 pairs assembly with overall polyester tape

Screen

Pet/Alu foil and tinned drain wire AWG26

Protection

Polyester tape

External sheath

LSOH-FR: Low Smoke « Zero » Halogen – Flame Retardant and UV resistant
GENERAL
Designation

ACOLAN

Ref.

Colour

Diameter

Weight

Superior calorific capacity (PCS)

Max pulling tension

mm

Kg/km

MJ/km

KWh/m

N

550 FU 4P LSOH-FR IN&OUT

R7690A

Black

7,90

63

956

0.266

90
MECHANICAL
            Characteristics

Values

Bending radius

Dynamic (installation)

≥ 65 mm

Static (installed)

≥ 35 mm

Temperature range

In service

- 40°C at + 75°C

At the installation

- 20°C at + 60°C

Transport and storage

- 40°C at + 75°C

Waterproofness

 

IP67
ELECTRICAL
Electrical characteristics at 20°C (68°F)
            Characteristics

Values

Complete conductor resistance

 

≤ 190 Ω / km

Resistance unbalance

 

≤ 2 %

Dielectric strength

Continuous current

1kV during1 minute = No breakdown

Insulation resistance

(500 V)

≥ 5000 MΩ . km

Capacitance unbalance

Real-ground

≤ 1600 pF / km

Characteristic impedance

at 100 MHz

100 ±  5 Ω

Velocity

nominal

78 %

Coupling attenuation

 

≥ 55 dB

TYPE 2

Transfer impedance

At     1 MHz

≤  40  mΩ / m

GRADE 2

At   10 MHz

≤  40 mΩ / m

At   30 MHz

≤   50 mΩ / m

At 100 MHz

≤ 200 mΩ / m

Segregation classification acc. EN 50174-2

 

"c"
Norms and standards
GENERAL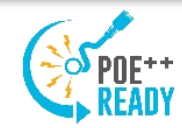 Applications
 IEEE 802.3 :10Base-T; 100Base-TX;1000Base-T; 2,5GBase-T ;  5GBase-T ; 10GBase –T
 IEEE 802.3 af (PoE) / 802.3 at (PoE+) / 802.3 bt (4PPoE 90W)
 IEEE 802.5 /  FDDI / ATM / RNIS
Cables
 IEC 61156-5 ed.2 / EN 50288-10-1
Cabling system standard
 ISO 11801 2nd ed. / EN 50173-1 / TIA-568-C.2
Cabling system installation standard
 EN 50174
Directive / Regulation
 RoHS 2011/65/UE
 REACH 1907/2006/EC
EUROCLASS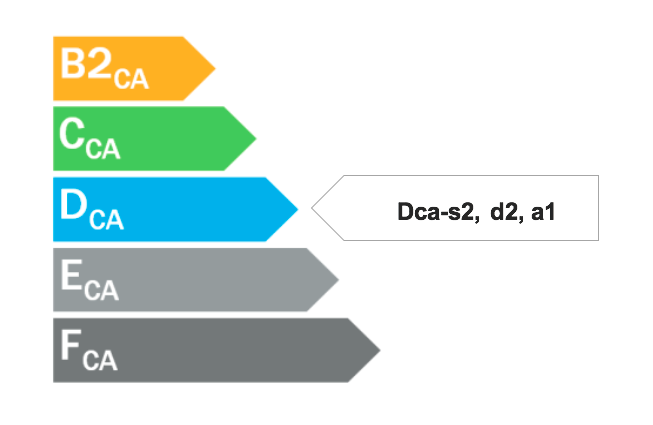 FIRE BEHAVIOUR
Europe
Type

Euroclass

Standards

Declaration of performance

4P

Dca-s2,d2,a1

IEC 60332-1, EN 50399,

 IEC 60754-2

18FUTP013
Outside Europe
| | |
| --- | --- |
| No flame propagation | IEC 60332-1 / EN 60332-1 |
| Low smoke opacity | IEC 61034-2 / EN 61034-2 |
| Low gas corrosivity | IEC 60754-2 / EN 60754-2 |
| Low toxicity | IEC 60754-1 / EN 60754-1 |
Recommendations
DELIVERY LENGTH
Type

References

Individual

Expedition

Type

Weight

EAN code

Quantity

Weight

EAN code

4P LSOH-FR

R7690A-T500

Drum KL of 500 m

34 kg

3700223635313

12 drums

422 kg

3700223635320

R7690A-RB200

Box of 200 m

15 kg

3700223638444

18 boxes

284 kg

3700223638451

R7690A-C100

Coil of 100 m

6.3 kg

3700223635344

60 coils

388 kg

3700223635351