ACOME presents its innovations at EHV 2021 exhibition
Thursday 5 March 2020
Electric mobility: ACOME presents its new range of silicone-free power cables with E-layer® technology.
With its new Flex, Ultra Flex and Access ranges without silicone, ACOME is revolutionizing the market for power cables essential for the mobility of tomorrow. Developed and patented by ACOME, E-Layer® technology will be presented at "Electric & Hybrid Vehicle Technology Expo" from May 18th – 20th 2021 in Stuttgart.
Meet us at hall 1, stand 596.
To register your participation in the fair: click here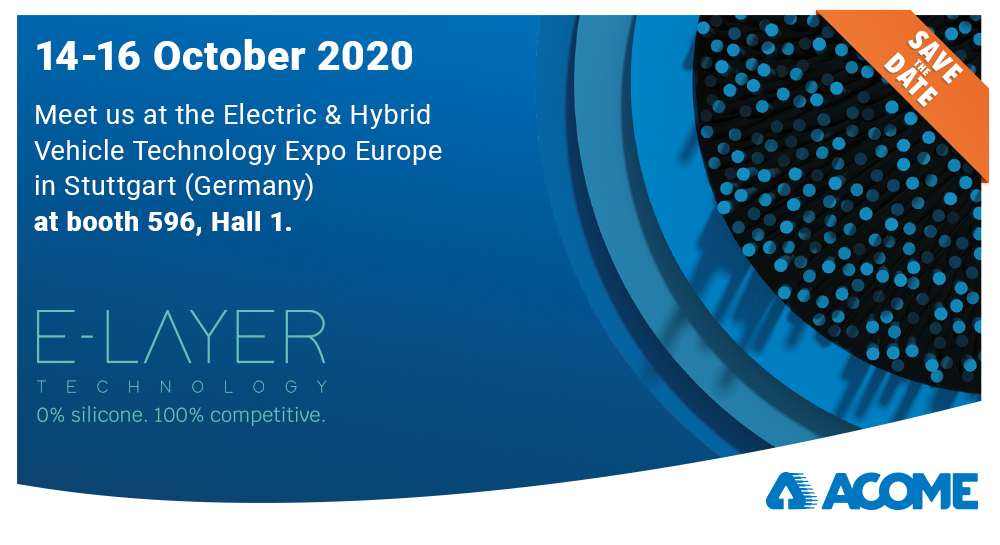 A major innovation developed by ACOME, a specialist in cross-linking.
ACOME uses its unique know-how in insulation and compounds to offer the market an innovative alternative with power cables sheathed in cross-linked polyethylene (XLPE).
0% silicone, 100% competitive. 
E-Layer technology provides silicone-like performance in terms of flexibility – a key feature for electric and hybrid vehicles. The E-Layer® technology uses a co-extrusion process. With its ideal technical characteristics (structure, composition), the multi-layer design offers a scalable solution that combines competitiveness and performance.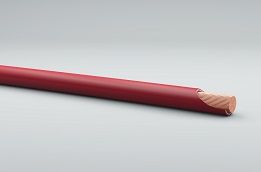 E-Layer® technology is available in 3 ranges each offering optional shielding solutions depending on the desired performance:
ULTRA-FLEX: the latest innovation in insulation, offering flexibility equivalent to silicone;
FLEX: flexibility equivalent to silicone while offering better temperature resistance;
ACCESS: the performance of cross-linked polyethylene material, guaranteeing a good price-quality ratio.
To discover our new range of power cables: