ACOME participates in the 10th edition of IZB
Tuesday 23 October 2018
Our solutions for electric, smart and autonomous vehicles take centre stage.
ACOME participated in the 10th edition of the IZB exhibition in Wolfsburg, Germany, on 16, 17 and 18 October 2018.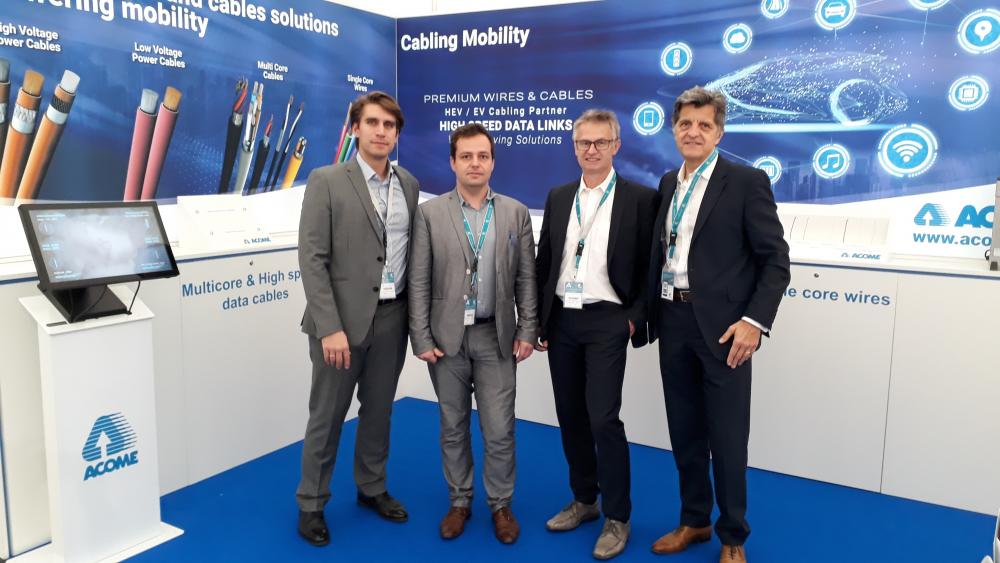 Dedicated to presenting the latest innovations and technologies, IZB is the pre-eminent international trade fair for suppliers to the automotive industry.
The motto for the 2018 edition was "Think Digital".
Against this backdrop of major transformations within the automotive industry, we presented our cabling solutions for the high-speed transmission required by autonomous and communicating vehicles, in addition to our specialised solutions for high-voltage circuits found in electric and hybrid vehicles.
This 10th edition brought together more than 830 exhibitors and some 50,000 visitors from all over the world in Wolfsburg. An exceptional showcase of the Group's expertise!