Paris-Charles De Gaulle Airport opts for the Acome PoE solution
In order to absorb the growth in traffic, have additional capacity for the 2024 Olympic Games and guarantee a better experience for passengers, the Aéroports de Paris Group is investing in renovating the T1 and T2B terminals in the Roissy Airport, with the notable addition of a convivial shopping area and a connecting building between terminal 2B and 2D. This connecting building will centralise the main baggage handling operations and provide a more comfortable welcome for passengers.
These renovations will increase the current capacity by more than 6 million passengers per year.
Inspired by the covered markets and passages of Paris, this renovation project will provide a smoother route between terminals and more pleasant modern infrastructures.
Commissioning was carried out in the first half of 2021.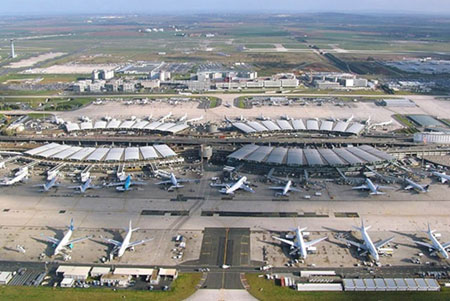 Roissy T2B terminal⎟ADP
2,000 jobs on site
The project was carried out without closing the infrastructure to the public, mobilising up to 2,000 people on site. Good management of deadlines is an essential condition for the success of a project of such magnitude: any delay results in very significant operating losses. Apart from controlling the logistics chain, the focus was on finding quality sustainable solutions.
The cabling produced must support critical applications. To secure
this network, a solution covered by a manufacturer warranty was requested by the principal.
The ACOLAN PoE++ compatible solution was chosen
The ACOLAN category 7A S/FTP cable has been selected for connecting video protection equipment, display panels and data terminals. This cable is compatible with Power Over Ethernet (PoE++) and is used to power IP cameras while transmitting data up to 10 Gbit/s. In total, 200 km of this cable were deployed for the renovation of the T2B and T1 terminals.
Technical and commercial support provided by ACOME for this high-stakes project
The 20-year system guarantee issued in partnership with the R&M networks supplier (Reichle & De-Massari) was a reassuring factor for the project's stakeholders.
The inter-building connections were made with single-mode optical cables in an MBO tight buffer to form the backbone of the network.
Finally, the specialist distributor Comptoir des Courants Faibles of the Sonepar Group provided logistics in a particularly complex construction context.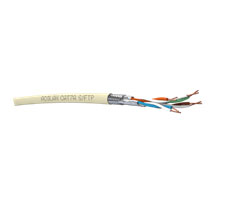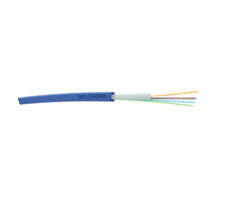 Category 7A S/FTP cable MBO tight buffer optical cable
Discover our category 7A S/FTP cable and the MBO tight buffer optical cable
Customer testimonial from the Aéroports de Paris Group
Mr Thierry Morgenstern, ADP Group project manager

Acome is a trusted partner of the ADP Group
With this operation, Acome is strengthening its presence at the sites of the Aéroports de Paris Group. In addition to the work carried out at Orly Airport, Acome has been equipping the S4 satellite located in Terminal 2E of Roissy Airport since 2012. Reserved for long-haul flights, this structure can simultaneously accommodate seven Airbus A380s and handle up to 7.8 million passengers per year.

Acome is committed to providing technical support and always providing quality products.