ACOME works with Energie IP to equip the world's largest smart building with a Building Management System (BMS) using PoE
Nexity entrusted Bouygues Construction with the construction of the Évidence building. This project was executed in partnership with the startup Energie IP. With a surface area of more than 20,000 m2, this complex is home to the headquarters of the Artelia engineering group. With the second phase of the project completed, nearly 40,000 m2 of the building are now equipped with a highly innovative cabling solution developed by Energie IP.
This building consists of seven storeys of offices, shops and a two-storey car park. It is located in a dynamic environment, at a strategic location, allowing its users to benefit from a large number of different services.
An innovative Building Management System based on the PoE solution
This start-up has designed and marketed a Building Management System (BMS) that makes the building smart and connected with a single solution that provides power and direct current control over the various key functions of the smart building such as lighting, blinds air conditioning.
What is PoE?
PoE is a technology standardised by the Institute of Electrical and Electronics Engineers (IEEE) that enables equipment to be supplied with up to 90 W while transmitting data through the same cable.
LAN cables for transmitting energy in PoE
The switch to LED sources has significantly lowered electrical power consumption. LAN cables are now a relevant solution to replace all the high-current cables deployed in the ceilings.
With this revolution, you must take into account new cabling rules as well as the use of quality components to eliminate heating risks. Standardisation specifically requires PoE (Power over Ethernet) compatible cables grouped together in bundles of 24 cables maximum, spaced apart by a third of their diameter.
The Évidence building, part of the new Docks eco-neighbourhood in Saint-Ouen (France), has HQE (French high environmental quality) certification. Replacing energy cables in suspended ceilings with smaller-section Ethernet cables has reduced the volume of copper required by more than 30%, thus helping to preserve an important resource.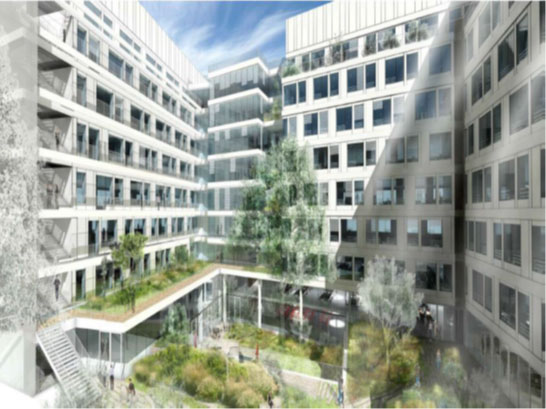 The Évidence building in Saint-Ouen
The ACOLAN PoE++ compatible solution has been selected
In 2018, the IEEE published standard 802.3 bt PoE++ for transmitting 90 W of power over a distance of up to 100 metres of data cable.
The ACOLAN Category 6A F/UTP cable selected by Energie IP is the optimal solution on technical and economic levels. Its general shielding has excellent electromagnetic protection while remaining easy to handle during connection. Its diameter makes it one of the smallest category 6A cables on the market, making it possible to produce less bulky bundles and simplifying installation.
Compatible with PoE++, this cable has all the certifications required to be deployed in offices as well as in public access buildings. The system guarantee issued in partnership with the R&M network operator was also a reassuring factor for the project's stakeholders.
Finally, pre-terminating links in the factory made it possible to control their performance and cost for this iconic project. In total, the whole complex houses nearly 300 km of ACOME cables.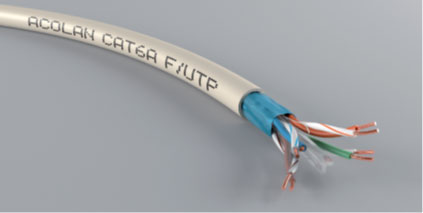 Category 6A F/UTP cable
Technical, commercial and logistical support provided by ACOME for this high-stakes project
The smart building allows energy savings thanks to presence and brightness sensors housed in LED tiles.
Mr Antoine Cussac, Director of Energie IP: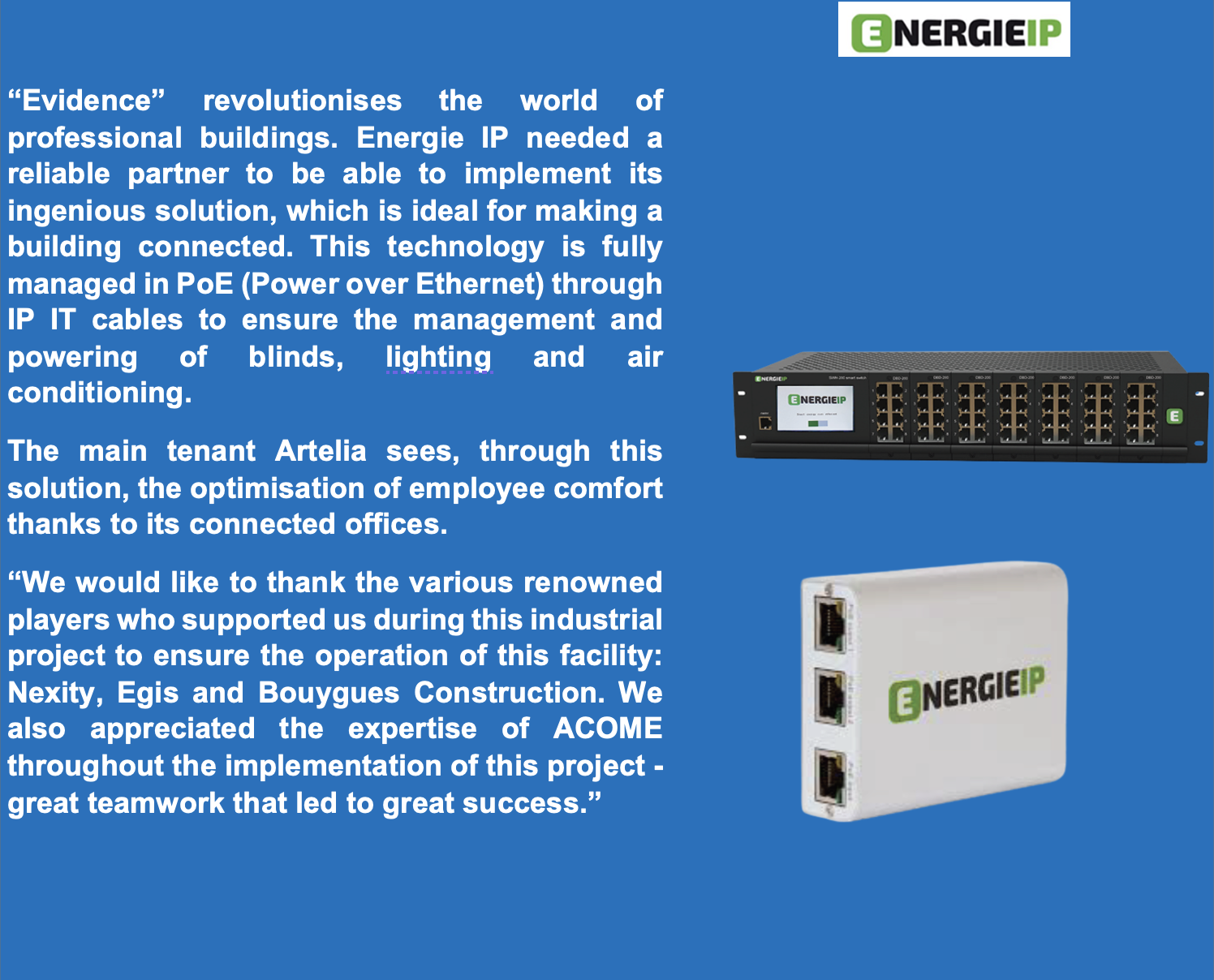 Acome is committed to controlling its environmental impact
While performing at the same level, the F/UTP cables produced by Acome have a significantly lower environmental impact than most cables in their categories, thanks in particular to the limited use of aluminium in their shielding. The environmental profiles of these products, certified by the PEP ecopassport programme, show that they generate up to 30% less greenhouse gases over their life cycle than most equivalent cables on the market.
Acome regularly assesses its CSR performance through ISO certifications.